OSM Maps
For Ensuring Resilience During Natural
---
Disaster
---
Events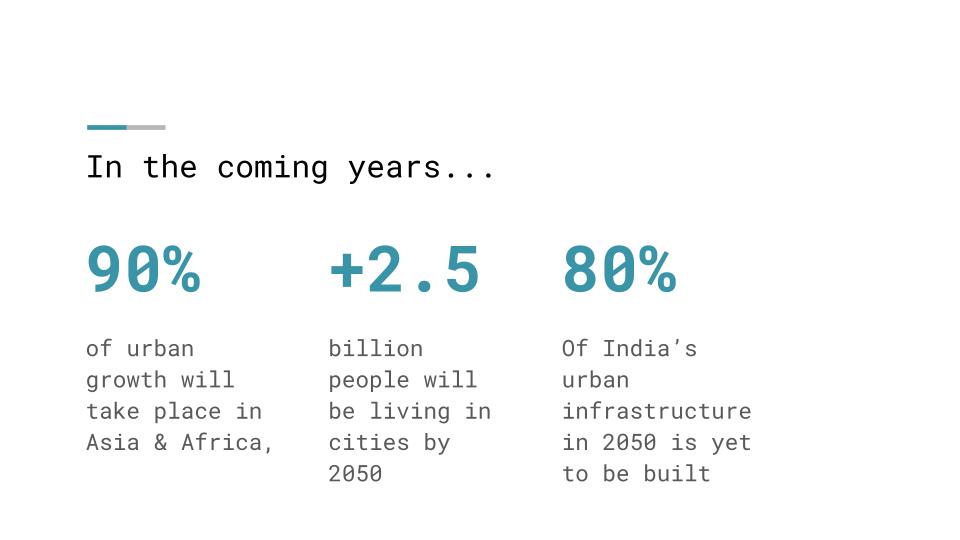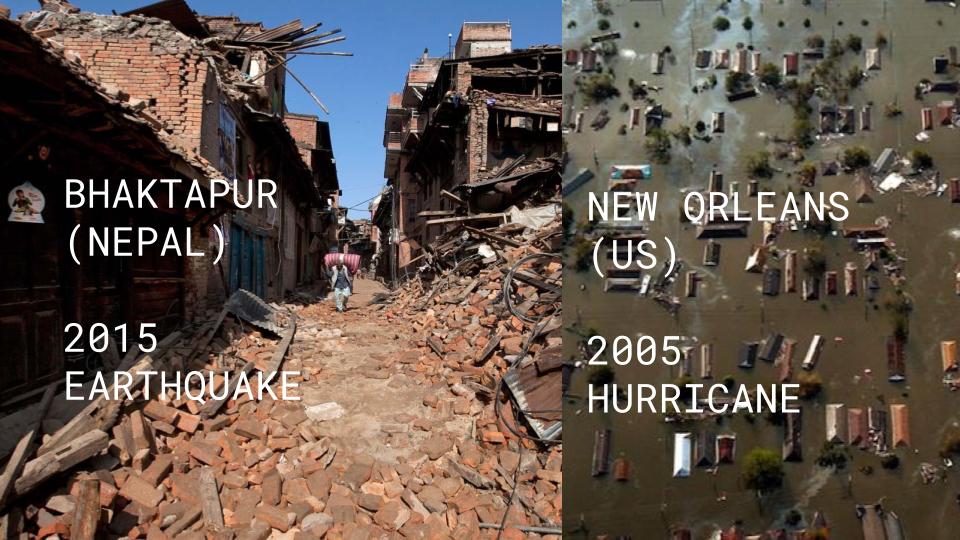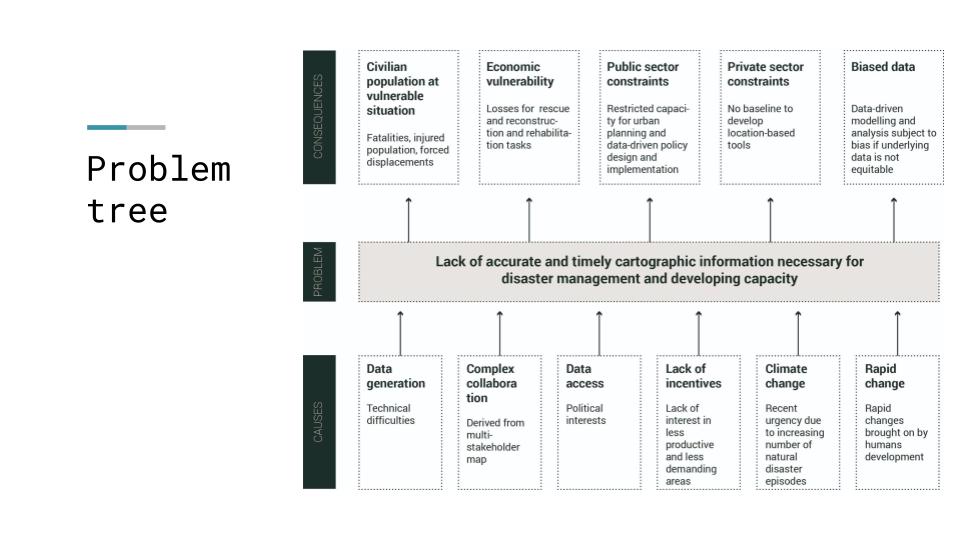 Stakeholders
Stakeholders range from those directly involved in the project, to technical tools that make the project possible, to those that directly benefit from its success. The project benefits all those who wish to complete the holes in the OSM roadway network around the world - with particular focus to areas suffering from risk of natural disasters and in need of economic development.
Our products
An inventory of appropriate remote sensing data sources suitable for the task based on literature review and the team's own data exploration.

A proof of concept for the methodology for supervised learning that leverages data to determine OSM roadway completeness.

A simple web-based interface for visualizing this output and facilitating user-driven data validation and active learning.